Lola our school dog
We are very excited to introduce LOLA our School dog. Her birthday is 13th May and she is a Cockapoo. Lola is becoming an integral part of our school community.
Children can benefit educationally and emotionally, increase their understanding of responsibility and develop empathy and nurturing skills, through contact with a suitable, calm dog. In addition to these benefits, children take great enjoyment from interaction with animals. By having a school dog we want to encourage those children who are vulnerable, or those less confident at reading to have a friendly audience and look forward to reading as a treat. The breed of Cockapoo is carefully selected as suitable for this type of environment. Lola is well cared for and responsibly owned by the Headteacher. The chair of governors has agreed that the school can have a dog.
What are the benefits of having a school dog?
Numerous research studies have shown the benefits of dogs in schools. Dogs have been working in schools for over 5 years across the UK. Dogs have been commonplace in schools in the USA and Australia for many years.
Evidence indicates that benefits include:
Cognitive – companionship with a dog stimulates memory, problem-solving and game-playing. Reading to a dog can be very beneficial as dogs give unconditional acceptance and are non judgemental. Dogs make amazing listeners.
Social – a dog provides a positive mutual topic for discussion, encourages responsibility, wellbeing and focused interaction with others. Attendance for some pupils has improved because of a school dog.
Emotional – a school dog improves self-esteem, acceptance from others and lifts mood, often provoking laughter and fun. Dogs can also teach empathy, compassion and respect for other living things as well as relieving anxiety. This has been known to reduce the percentage of violent or aggressive behaviour in school.
Physical – interaction with a furry friend reduces blood pressure, provides tactile stimulation, assists with pain management, gives motivation to move, walk and stimulates the senses
Environmental – a dog in a school increases the sense of a family environment, with all of the above benefits continuing long after the school day is over.
Lola is a Cockapoo, chosen for her mild temperament, friendliness and non-moulting coat.
Cockapoo Characteristics
•A small dog,
•Completely people-oriented,
•Is very adaptable,
•An affectionate, kind, friendly dog,
•Is good with children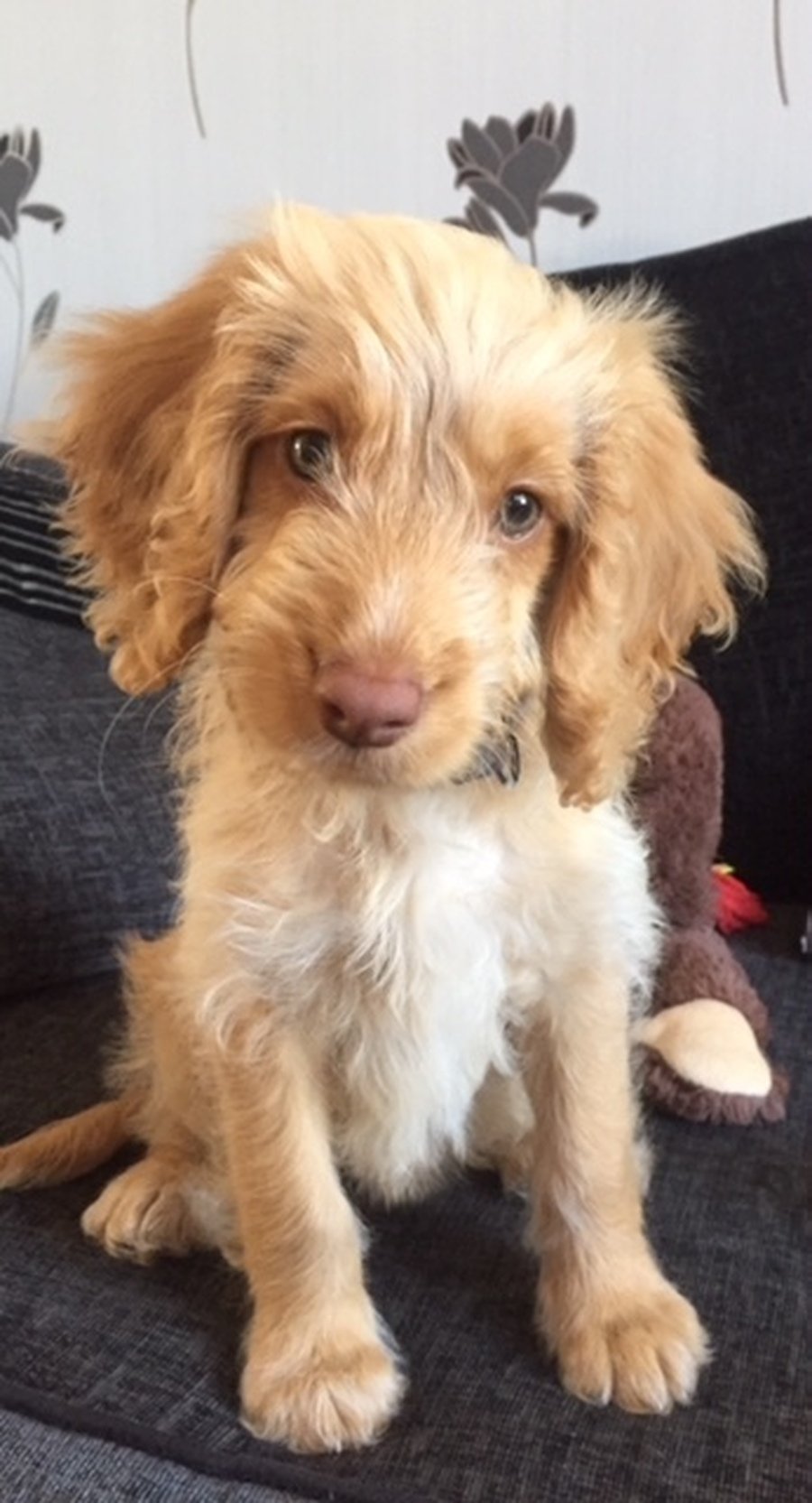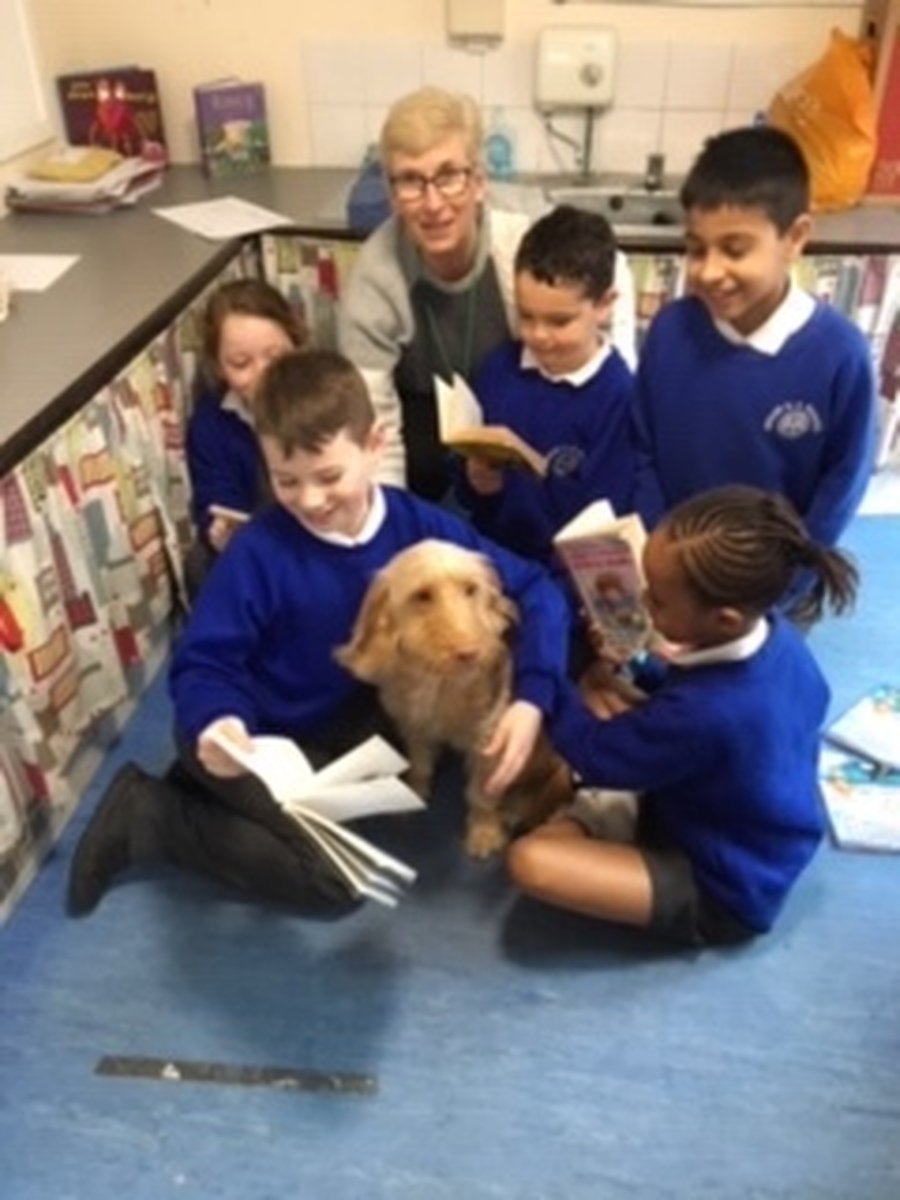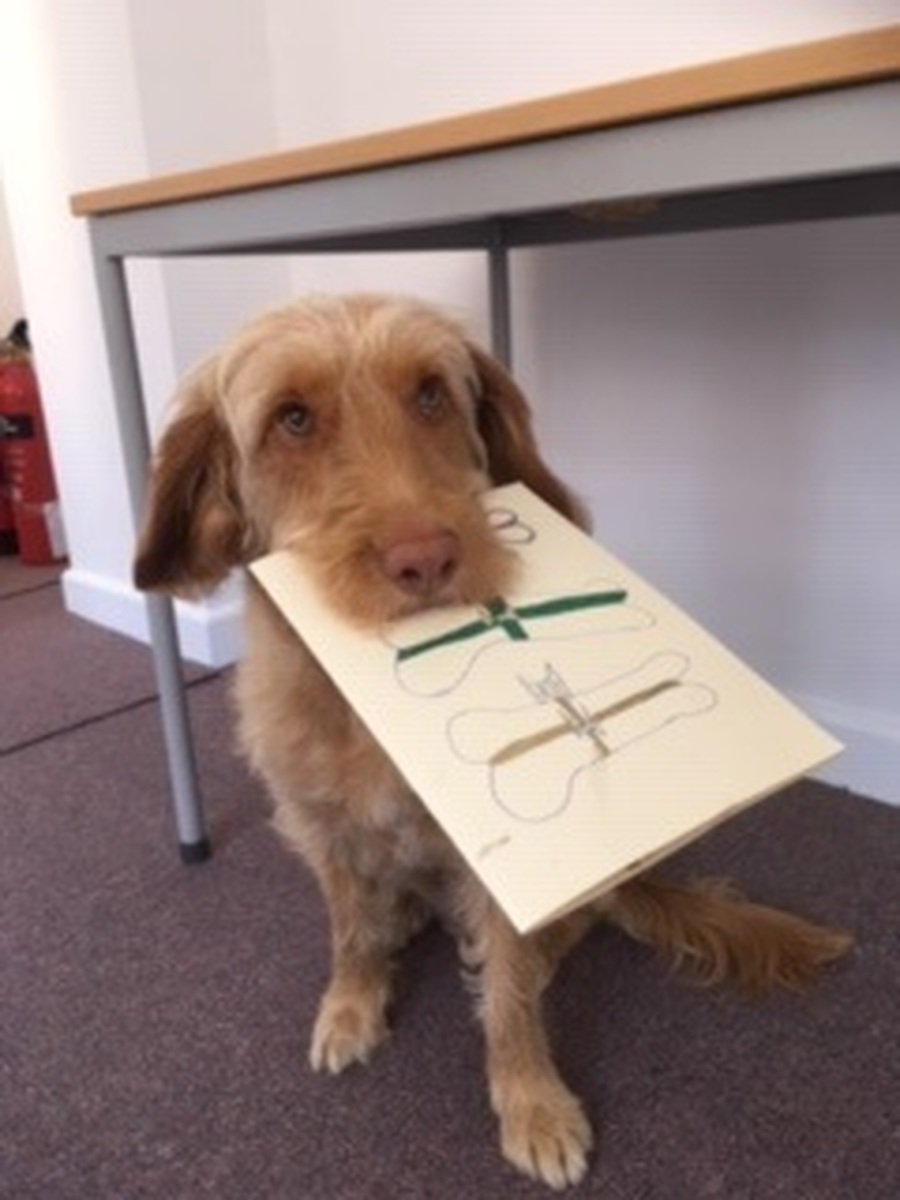 Happy 1st Birthday.
Here is Lola showing off her birthday card from Fifi in Year 4